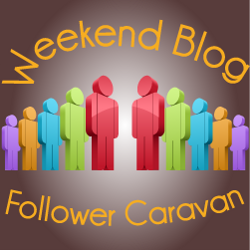 Hi Tita's and Tito's! This is my first time to join this Caravan becuase my Mama Just made this last 3 days ago. It's actually Mama Shengkay who join before. Hope you follow me too.
By the way po my name is Iris Joehanna, I am the only daughter and only child of my mama Sheng.
According to Mama Shengkay this weekend caravan is a simple blogger helping blogger weekly meme. See you around mommies..